Description
Teflon mesh conveyor belt YS6011
Teflon mesh conveyor belt from ESONE, excellent conveyor belt for non woven manufacturing.
Teflon mesh conveyor belt YS6011 is coated with high quality PTFE resin, the basic material is woven fiberglass or aramid fabric (like Kevlar) or Nomax. Since Teflon conveyor belt is non stick & heat resistant, the main applications are screen printing, drying industry,packaging industry, textile industry, wood processing industry and so on, which is used as heat resistant and non stick conveyor belt to transport materials through ovens.
YS6011 is 4x4mm double weft, white color.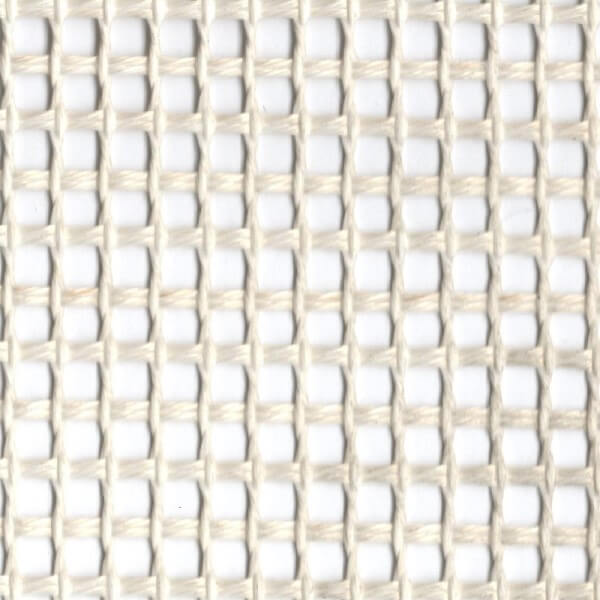 Property of Teflon mesh conveyor belt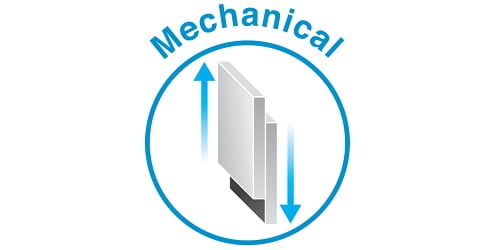 Exceptional strength and dimensional stability.
ESONE can enhance the tensile strength for machines, which has small roller or has high speed or need high mechanical strength belt or transporting heavy items. And the basic material can be fiberglass, Kevlar or Nomax.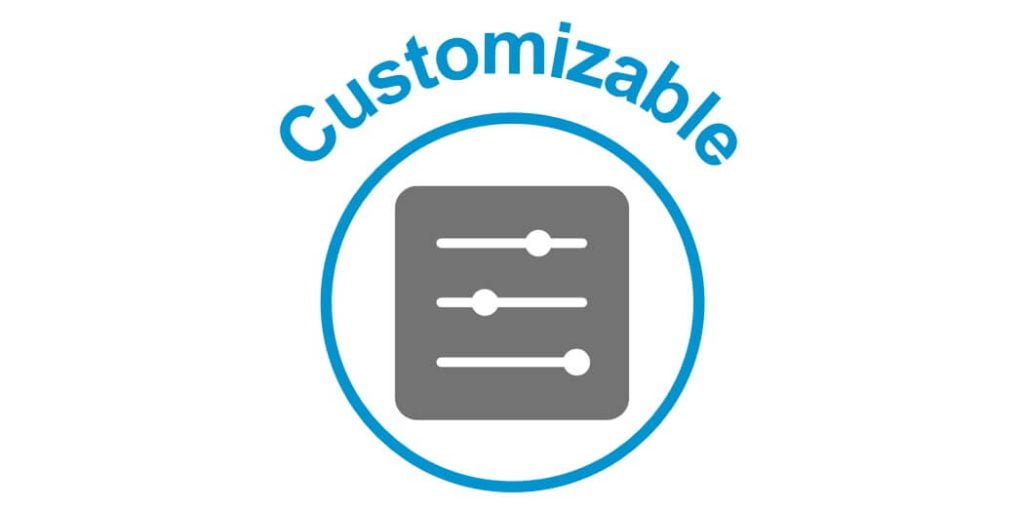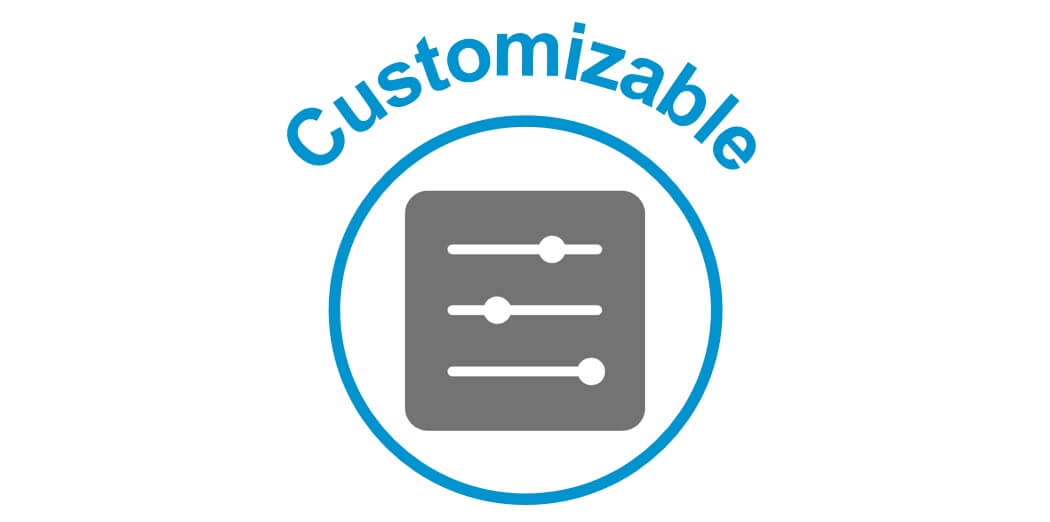 Different mesh size is available according to the application request
From 1mm x 1mm, 2mm x 2.5mm, 2mm x 4mm, to 4mm x 4mm, 8mm x 8mm, 10mm x 10mm.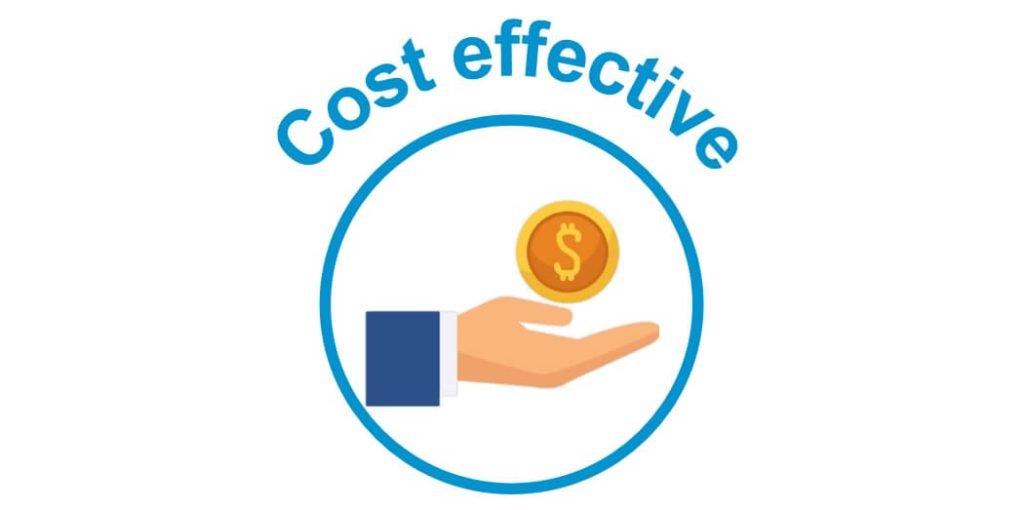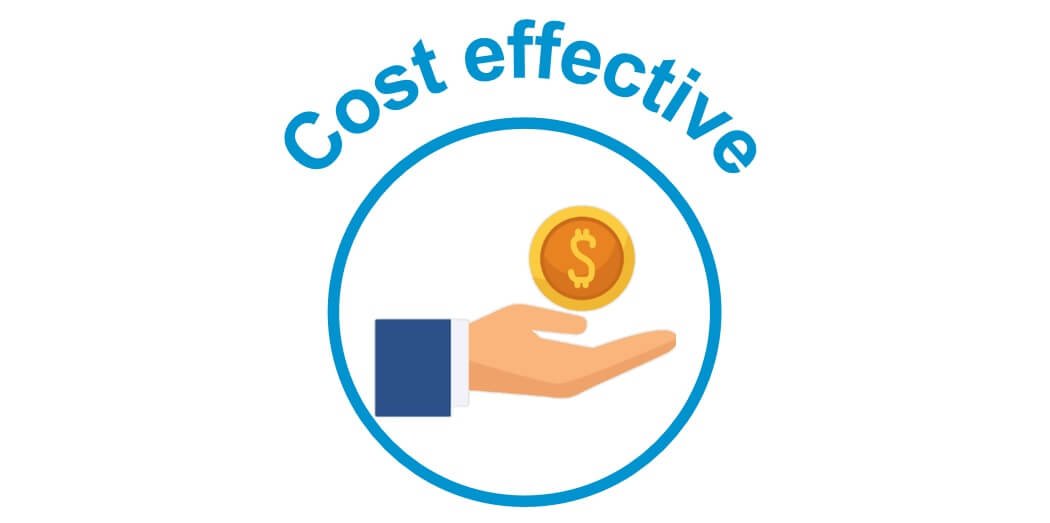 light weight and cost effective
much better than metal conveyor belt
easy to replace and less expensive.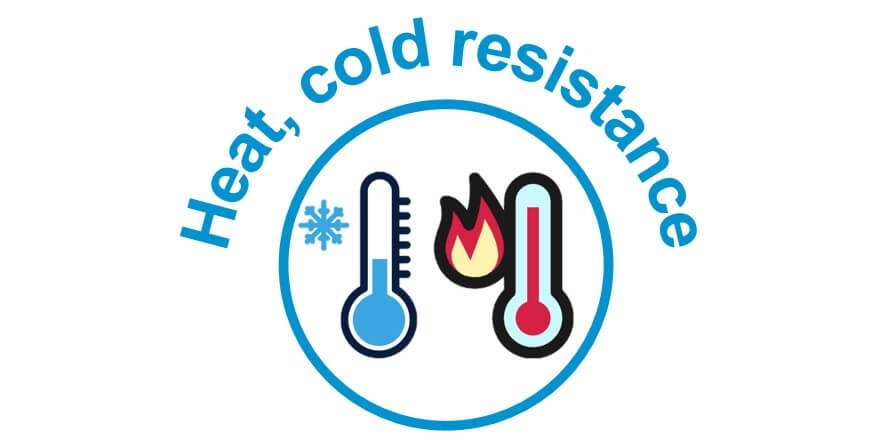 Operating temperature range from -70 to 260 degrees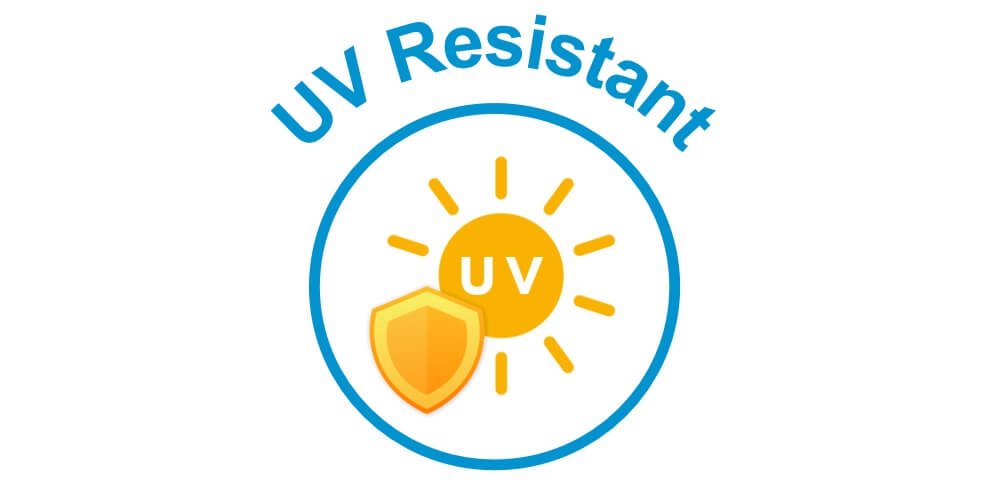 Resistance to UV
Teflon conveyor belt Workable for all heating systems, like electrical, RF or UV heating.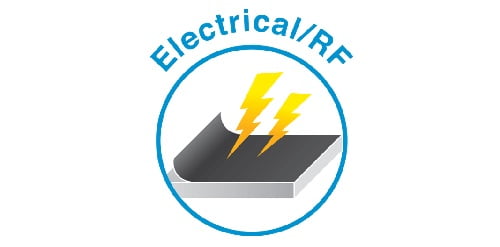 Has strong dielectric strength Could be Anti-static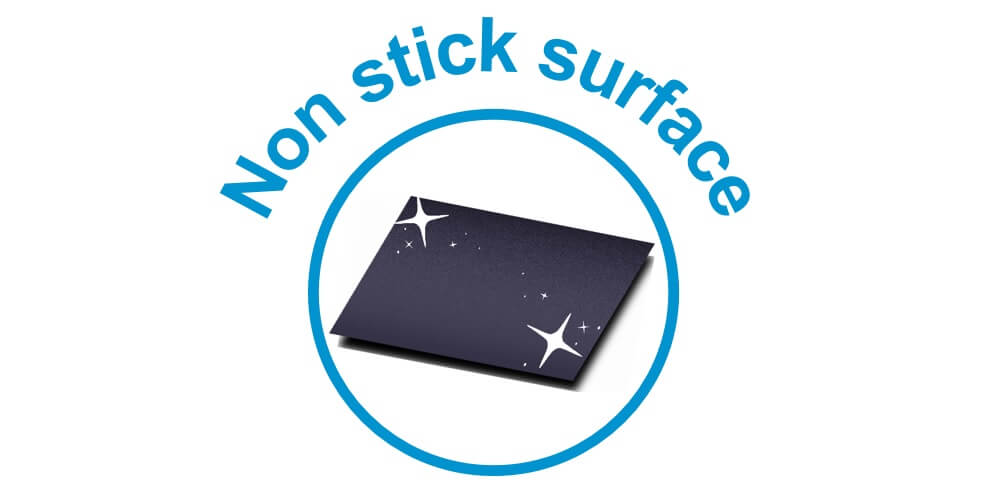 Superior non-stick surface, easy to clean and release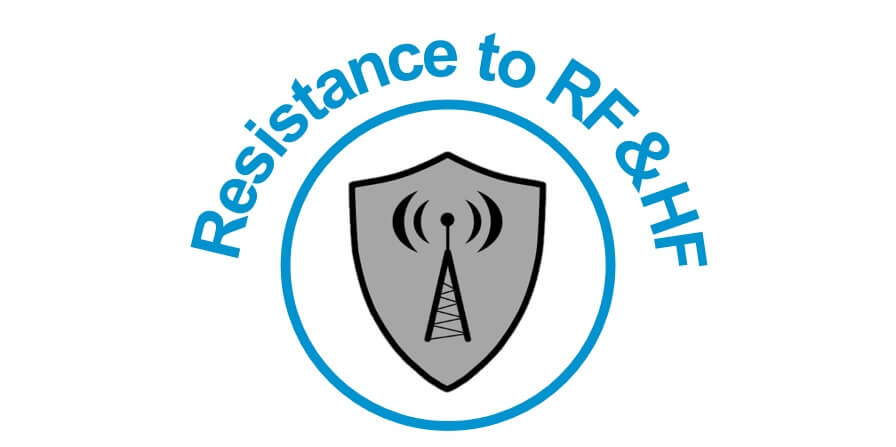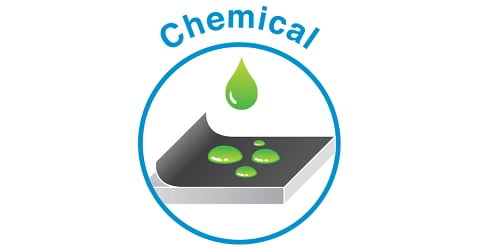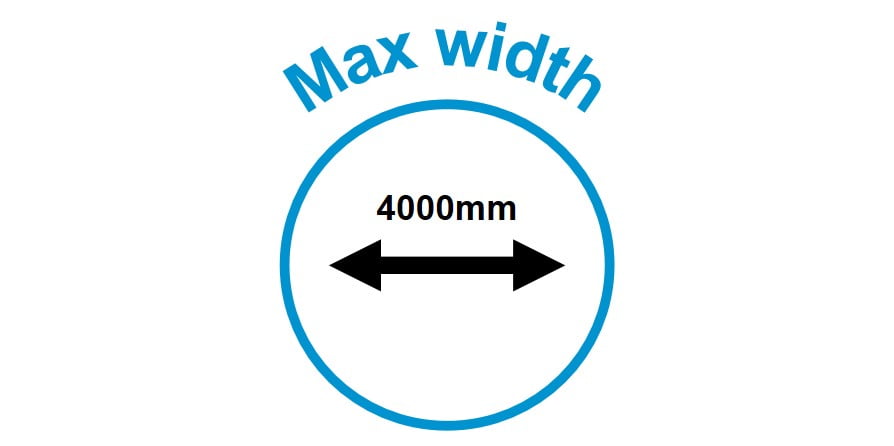 The maximum width is 4000mm wide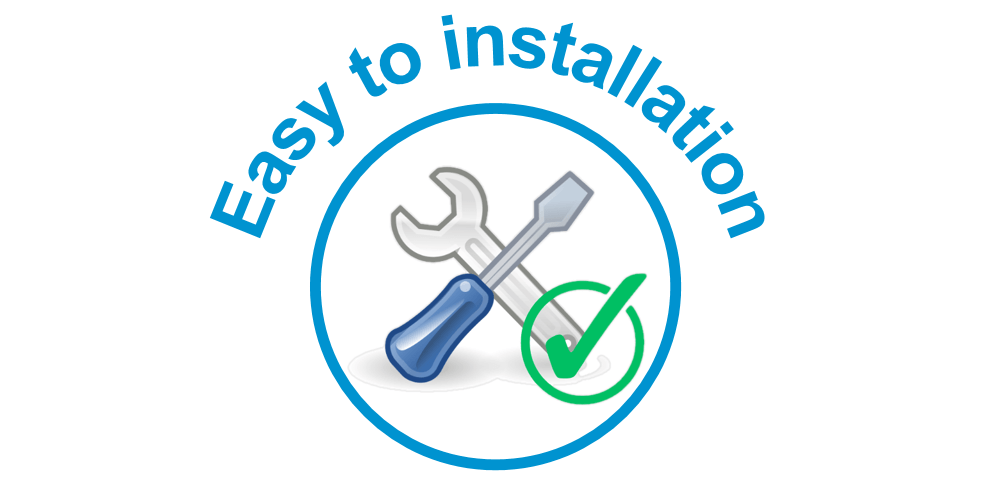 Light weight, easy to install
Applications of PTFE mesh belt
–Laminated glass manufacturing
PTFE mesh is used as release sheet for laminated glass manufacturing due to the non stick property and high porosity.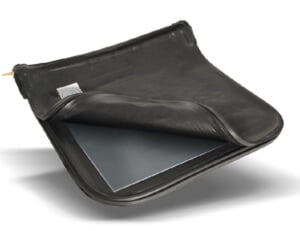 Laminated glass vacuum bag
Such as heat resistant conveyor belt for heat shrink packing, plastic bag sealing.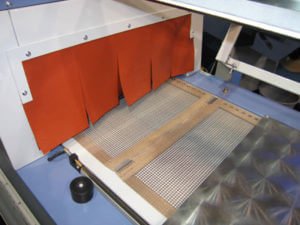 PTFE belt for Heat Shrink Packaging
Teflon conveyor belt is used for drying of polyester wadding and Without glue cotton, and textile lamination machines, non woven fabric manufacturing, textile printing industry etc.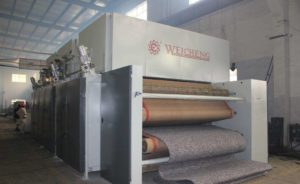 Teflon belt is used to transport imprinted material though drying ovens and cooling oven, due to the non stick and heat resistant property.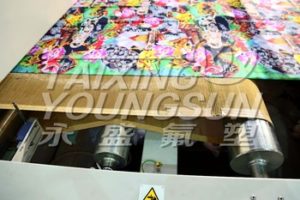 —Wood processing industry
Drying the painting for the wood, or curing of plywood and so on will use Teflon conveyor belt.
Teflon coated mesh belt is used for food processing, such as granola, jerky, flour, seafood and so on.
ESONE mesh belt is available for UV, IR, HF drying system.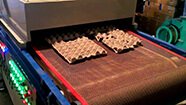 PTFE Conveyor belt for drying
Technical Data Sheet of Teflon mesh conveyor belt YS6011
Esone Teflon open mesh conveyor belt has a good performance during operation due to the good quality. We have a widely range of sizes for customers choosing. Special requirement for edge reinforcement and belt joint can be made according to request.
| Product | Product Category | Coating |
| --- | --- | --- |
| PTFE GLASS FABRIC | OPEN MESH SERIES | PTFE |
Properties
Metric
Imperial
Standard width
Please ask for other widths
1000, 1500, 2500, 2700,3200, 3800, 4000 mm
39.5, 59, 98.4, 106,126, 150, 158 inches
Mesh Size
4 x 4 mm
0.1574 x 0.1574 inches
Weight
580 g/m²
17.1 oz/yd²
Weft
Double weft
Double weft
Tensile Strength
330 N/cm Warp
189 lbs/inches Warp
470 N/cm Fill
269 lbs/inches Fill
Color
White
White
Temperature Resistance
-73 to +260 °C
-100 to +500 °F
Click here to access 4mm x4mm double weft brown PTFE mesh fabric YS6008
For samples of PTFE Mesh Conveyor Belt, please feel free to contact us.
Other specification is also available, you can contact us for more information.

Note:
Weight Tolerance mm= ±%5
All technical data are based on average values. These values are based on test results we believes to be reliable, but they are not to be constured in any manner as warranties expressed.
Contact us for more information and get samples!