Teflon Skived Film, long lasting, high elongation and pure PTFE self adhesive tape
Teflon Skived Film, which is skived into even thin film from a cylindrical PTFE block. During the skiving, the block was fixed and rotate with a high speed, and the sharp blade will shave it into even thin film on a continuous basis.
Process of Teflon Skived Film manufacturing
Once the Teflon film has been skived from the PTFE(Teflon) block, it will be chemically treated or etched, which will remove the fluorine surface by creating a new sodium surface. Then the heat resistant adhesive will be allowed to bond PTFE film, resulting in Teflon Skived Film with Silicone Adhesive.
The normal adhesive including Silicone pressure sensitive adhesive and Acrylic adhesive, which can both resist high temperature.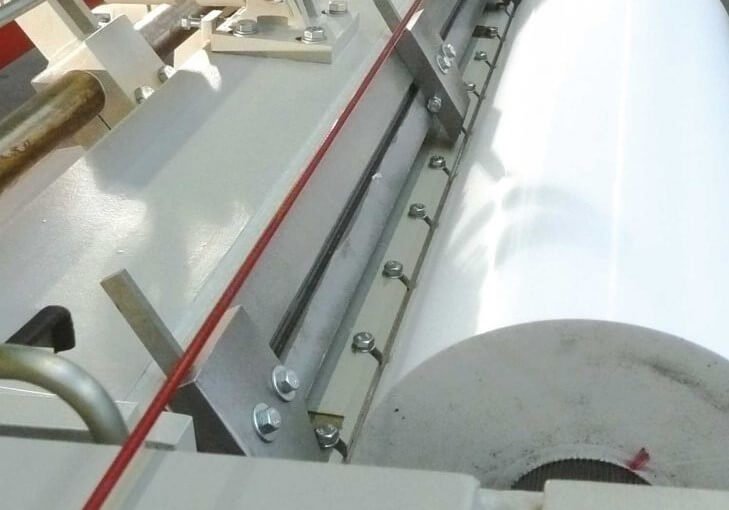 Silicone PSA can resist heat up to +260 degrees, has high and stable adhesion, using PVC liner for protection and release, but the initial tacky is small.
However, Acrylic adhesive can resist heat up to +170 degrees, using PE liner for protection and release, the adhesion is smaller than Silicone PSA, but has much high initial tacky.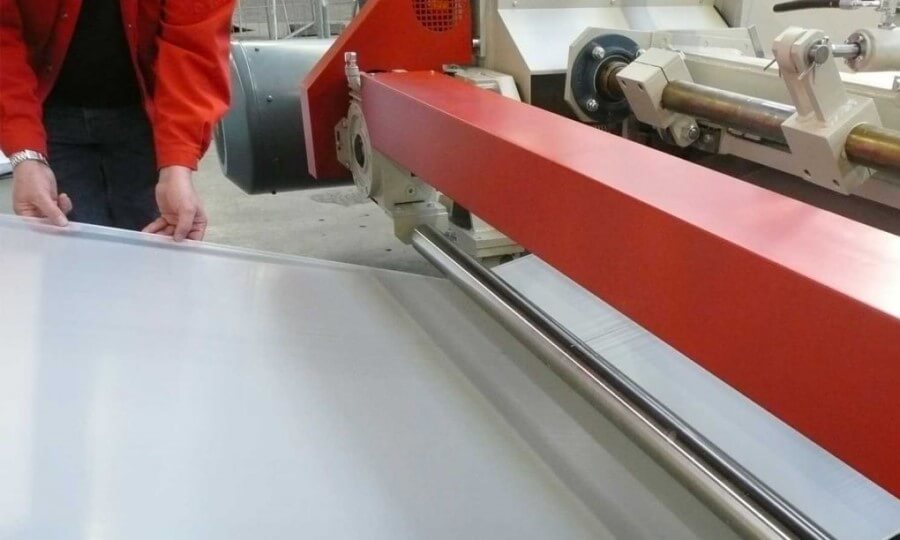 Difference of Skived PTFE Film tape and PTFE glass adhesive tape
PTFE Skived film tape and self adhesive PTFE tape can both resist heat, has non stick surface and is chemical & UV resistant. But due to PTFE skived film is 100% Pure PTFE, so the property is different.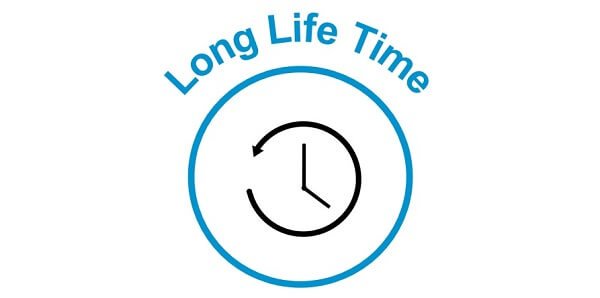 Longer lifetime
As Teflon Skived Film are 100% pure PTFE, but the PTFE content of Self adhesive PTFE fabric is limited, so the lifetime and abrasion resistant property will be different.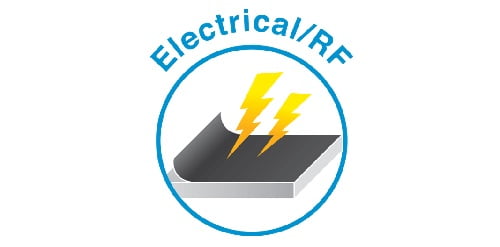 Strong dielectric strength
Skived Teflon Tape is made of 100% PTFE, however, PTFE glass adhesive fabric is PTFE coated, and combined with fiberglass. So Skived PTFE film has higher dielectric strength, and is widely used in electrical industry, such as semiconductor industry.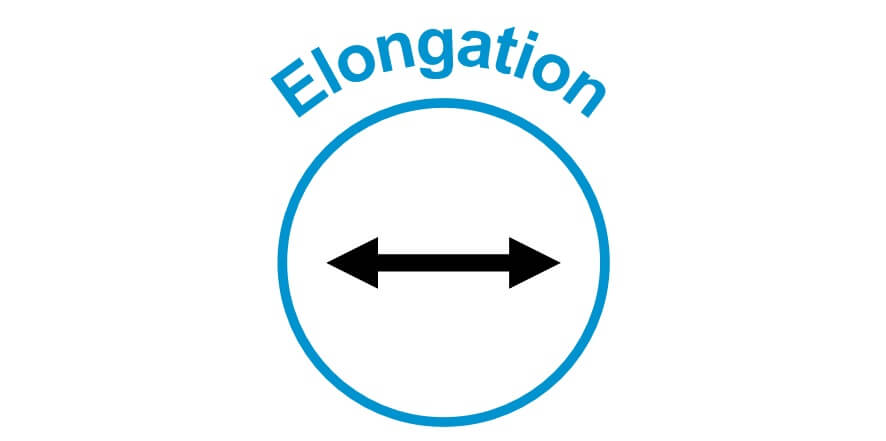 Elongation
The maximum elongation of PTFE skived film tape can be 600%, which makes it work perfect for application need flexible release sheet, such as Vacuum bagging system, cable wrapping industry and so on.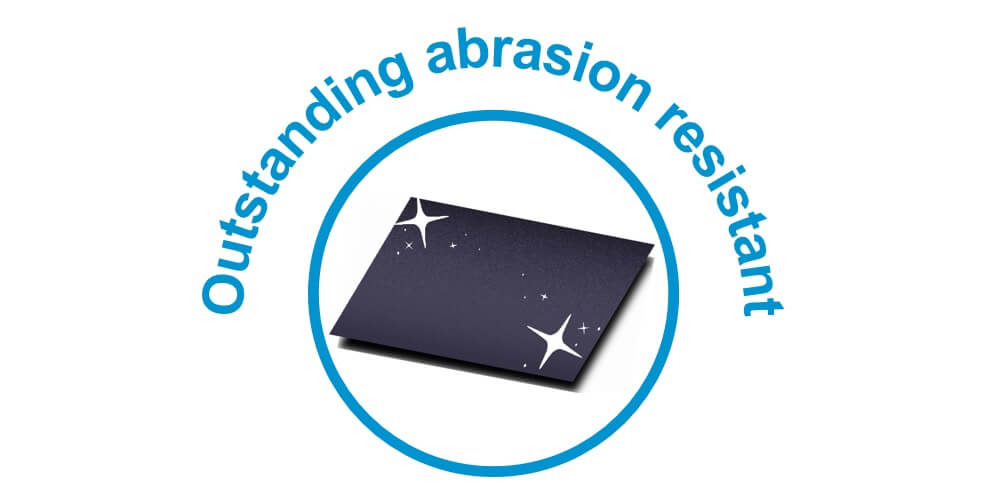 Abrasion resistant
Pure PTFE film tape has excellent smooth surface, the force of friction is lower than PTFE adhesive glass fabric. In this case, the abrasion resistant of Pure PTFE film tape will be better.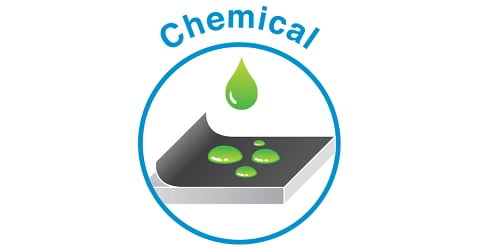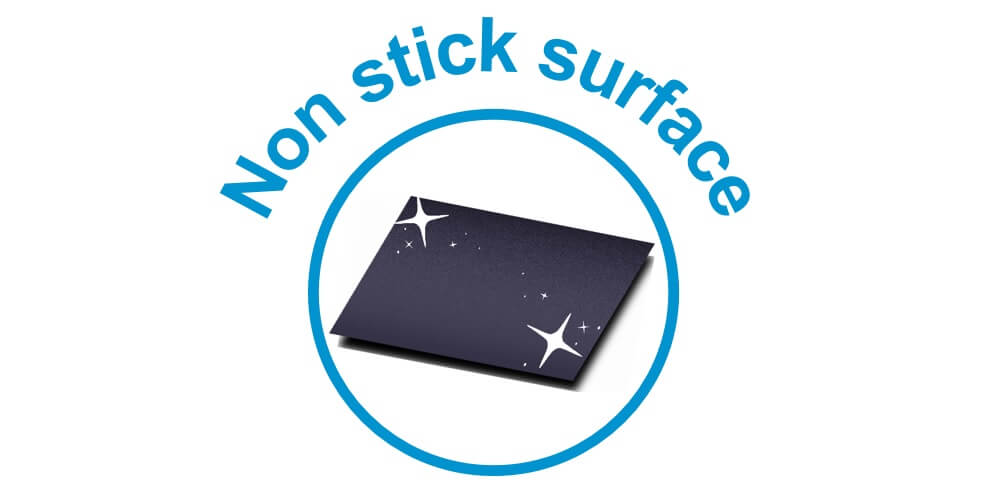 Superior non-stick surface, easy to clean and release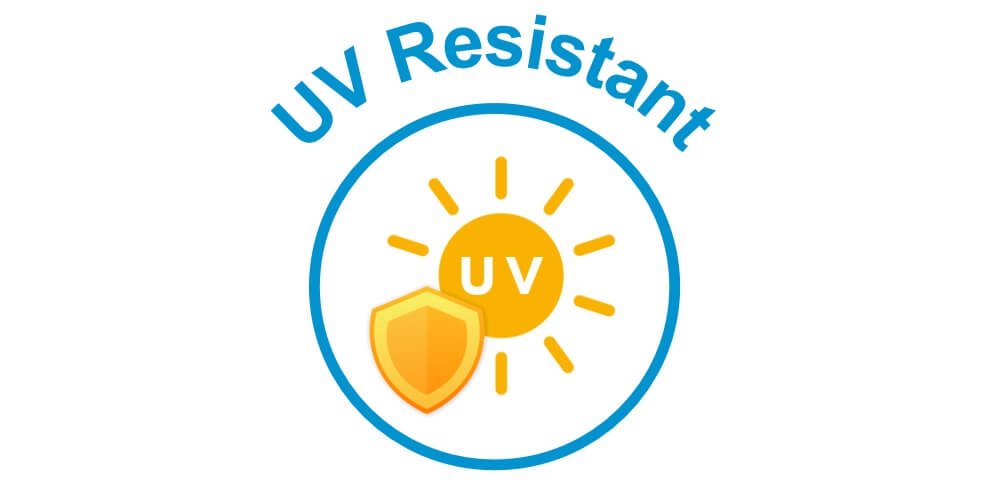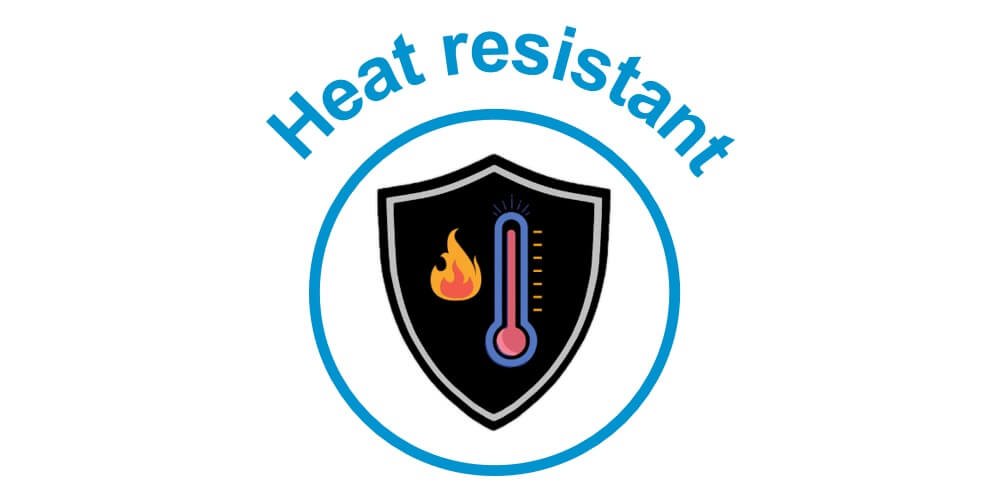 Outstanding heat resistantance ability
Application of Teflon Skived Film with Silicone Adhesive
Masking of critical part of silicone contamination
Aerospace industry, like mold release tape for composite material, sealing tape for vacuum bagging system.
Electronics industry for semiconductor, PCB manufacturing, cable wrapping.
Chemical industry, such as isolation of chemicals.
Noise reduce.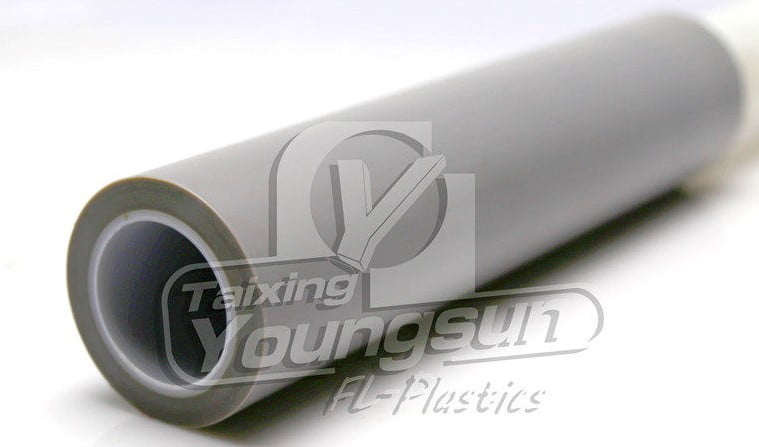 Skived PTFE Tape is made from a Teflon Skived Film backed with silicone adhesive. This tape offers a low coefficient and combines a pressure sensitive silicone adhesive.
Technical data sheet ofTeflon Skived Film with Silicone Adhesive
PTFE Film
Thickness Range
0.5 mil – 125 mil
Density
2.14 – 2.19 g/cm3
Elongation
300 %
Tensile Strength
4,000 psi
Dielectric Strength
1,680 volts/mil
Color
Natural
Yield
88.6 ft²/lb per mil
| Product | Product Category | Coating |
| --- | --- | --- |
| PTFE SKIVED FILM ADHESIVE TAPE | PTFE FILM ADHESIVE SERIES | SILICONE PSA |
 
PTFE Skived Film Adhesive Tape Series
Style
Standard Width(mm)
Please ask for other widths
Backing Thickness
(mm)
Total Thickness
(mm)
Adhesion (N/cm)
Temperature
Resistant (°C)
YS7908
5-500
0.05
0.08
2.2
-73 to +260
YS7908Y
5-500
0.05
0.08
2
-43 to +160
YS7913
5-500
0.09
0.13
3.2
-73 to +260
YS7913Y
5-500
0.09
0.13
3
-43 to +160
YS7918
5-500
0.14
0.18
4
-73 to +260
YS7925
5-1000
0.20
0.25
4.6
-73 to +260
YS7930
5-1000
0.25
0.30
4.8
-73 to +260
YS7950
5-1000
0.45
0.50
6
-73 to +260
YS7957
5-1000
0.52
0.57
6
-73 to +260
Contact us for more information and get samples!