Description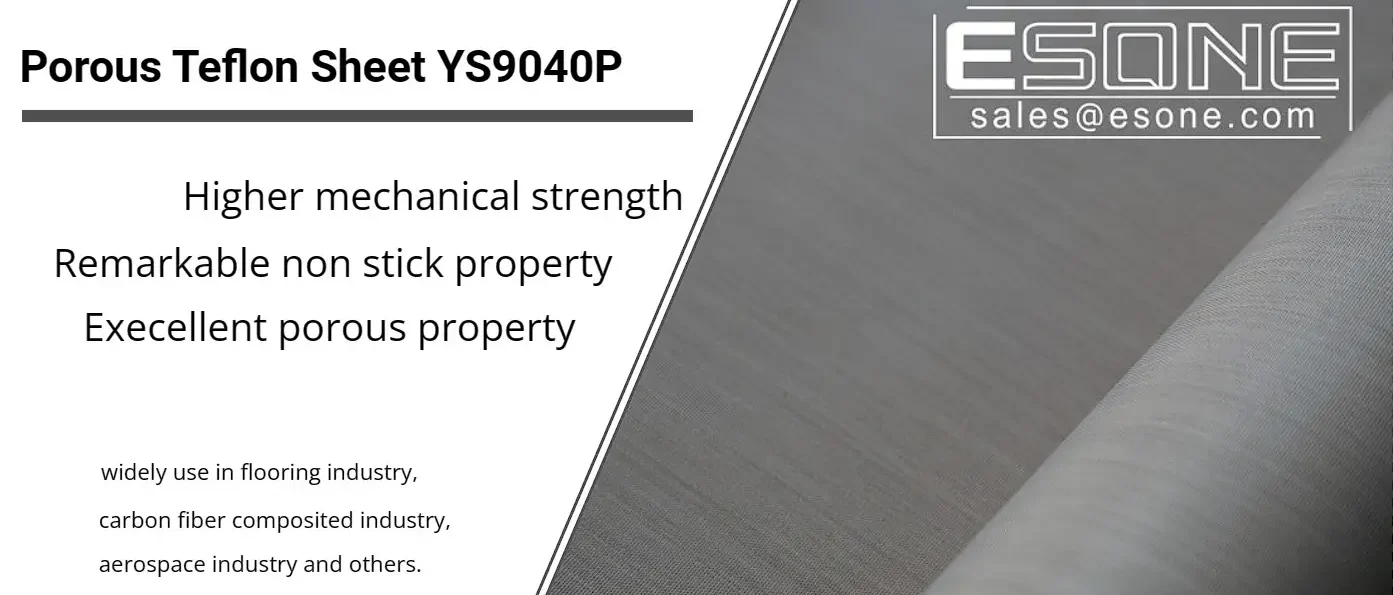 PTFE/Teflon porous sheet YS9040P with high mechanical strength
PTFE porous sheet has good non stick property while maintain the porous property of fabric.
And PTFE porous sheet YS9040P has high tensile strength since ESONE is using satin weaved fiberglass fabric as basic material,
this porous fabric is widely use in flooring industry, carbon fiber composited industry, aerospace industry and others.
YS9040P has higher mechanical strength than common porous fabric because of the different weaving way of fiberglass.
Advantage of Porous Teflon Sheet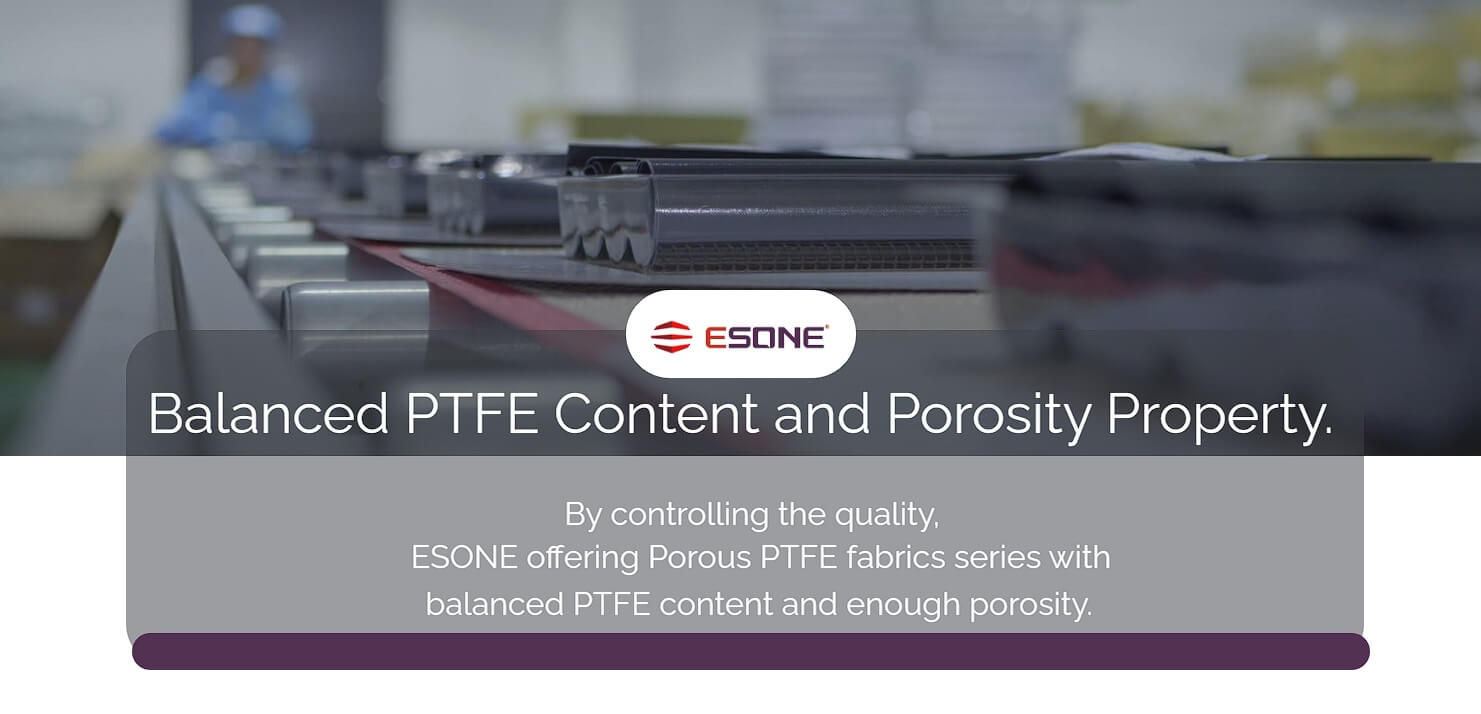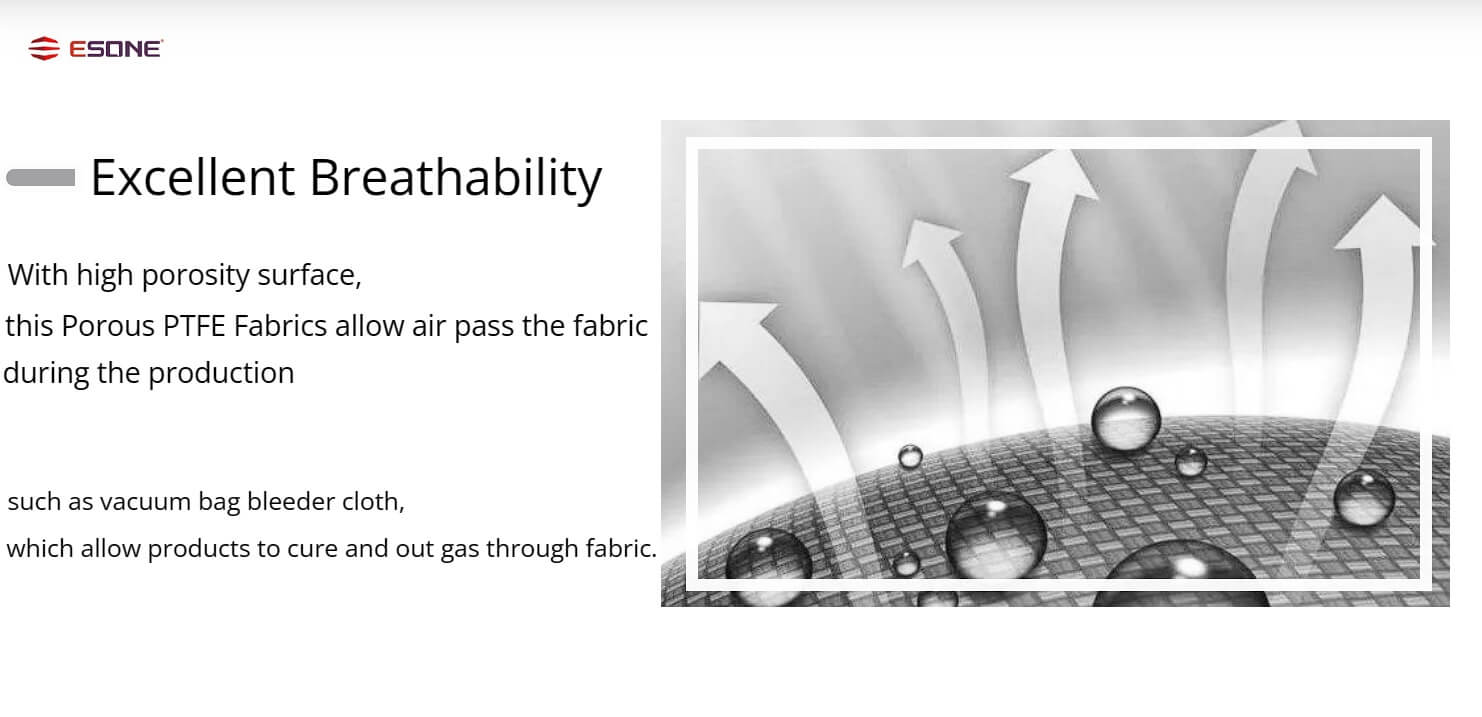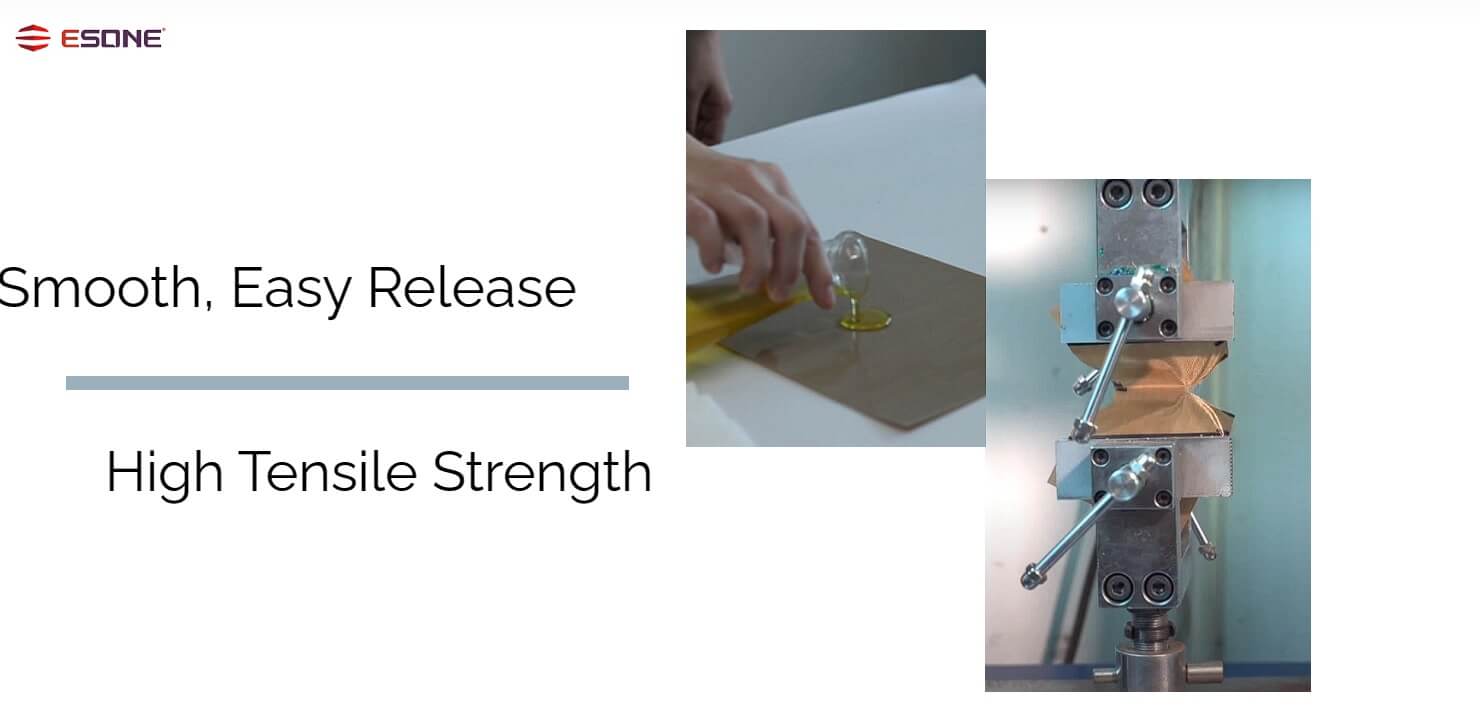 Advantage of PTFE/Teflon porous sheet YS9040P
Carbon fiber laptop is the lightest laptop in the world, this material can be used to build race cars, aircraft, road bike, sports equipment, musical instruments and many other things. Carbon fiber composite is much more strong and stiff while aluminum is a soft metal, carbon fiber has a lower density than aluminum also, it is commonly used in military and aircraft industry to meet the extreme high demanding request.
YS9040P is used as release sheet for carbon fiber composited, in order to resist the continuously high pressure and high temperature while maintain the easy release surface.
Click here to know more about this application
Luxury Vinyl Tiles (LVT) manufacturing
Luxury Vinyl Tile is a fast growing market which is famous because of the durability and aesthetic appeal. It has many competitive properties than traditional flooring options such as ceramic tile and wooden flooring.

The LVT base layer is formed through a heat and high pressure lamination of PVC crumb and glass skrim. YS9040P PTFE porous sheet is a best release sheet for LVT industry, since Teflon porous fabric is heat resistant, chemical resistant and is porous during PVC melting process.
Specification of PTFE porous sheet YS9040P
| Product | Product Category | Coating |
| --- | --- | --- |
| PTFE GLASS FABRIC | POROUS SERIES | PTFE |
Properties
Metric
Imperial
Standard width
Please ask for other widths
1000 mm
39.5 inches
Thickness
0.40 mm
0.016 inches
Coated weight
650 g/m²
19.2 oz/yd²
PTFE content
35 %
35 %
Porosity
30-60 cfm
30-60 cfm
Tensile strength
750 N/cm Warp
429 lbs/inches Warp
580 N/cm Fill
331 lbs/inches Warp
Temperature resistance
-73 to +260 °C
-100 to +500 °F
Click here to download the spec of YS9040P-ESONE